Main courses can be found on the TEM Training Page (see site menu)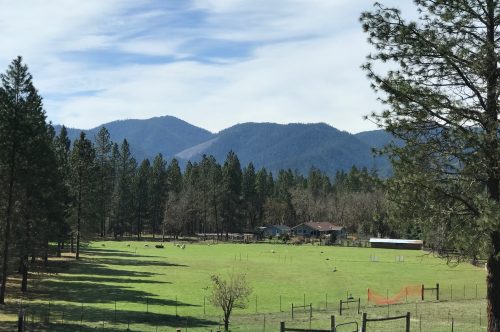 Join us for five days of training in the Warrior's Meditation, from June 12 to June 16, 2023, at Richard's training facility in Southern, Oregon. This intimate training experience is exclusively available to TEM members.
During this training, you will explore the Warrior's Meditation through various methods that Richard uses to train himself. This immersive experience is designed to go beyond what can be taught through books and online courses. We will get back to basics by tenting and taking cold-water showers, providing a primitive and physical approach to learning.
Each day will begin with the fresh and vibrant forest, where you will participate in meditative awareness games and activities. Training in nature stimulates instinct and enhances your ability to embody awareness. Moreover, being outdoors is excellent for your health!
Expect the experience to be stimulating and invigorating, and you will certainly learn a lot about yourself. Additionally, you may develop new friendships with other TEM members.
This training has a moderate intensity level, with plenty of meditation and walking, so be prepared. You will be tenting in the forest and will be provided with two meals a day, including lunches and dinners with fresh, organic ingredients. You will prepare meals in spherical awareness, on-site. Outdoor showering and outhouses with cold water are also available.
Prerequisites for this training include The Warrior's Meditation: Essential Teachings and The Warrior's Meditation: Daily Training.
The cost of this five-day training experience is $999. 
If you are interested in learning more, please email us at contact@richardlhaight.com.
***Slots are limited.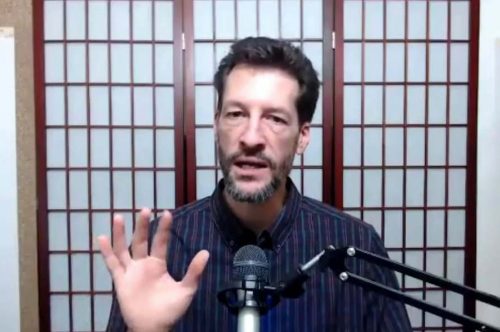 Richard occasionally offers direct one-on-one mentoring through Zoom for those who have completed any of the following levels of training. The mentoring will revolve around the level that you have completed. If for example, you have just completed The Warrior's Meditation course, our mentoring will focus on refining your meditative capacity through the content of that course.
The Warrior's Meditation®: Essential Teachings
Bodily Awakening and Rejuvenation
The Spirit of Truth
TRUST and Psychic Debt
Prerequisites:
Level 1:
Have completed The Warrior's Meditation: Essential Teachings and be an active member of TEM Daily Guided Meditations.
Level 2:
Have completed Bodily Awakening and Rejuvenation and be a TEM Daily Guided Meditations member.
Level 3:
Have completed The Spirit of Truth and be an active TEM Daily Guided Meditations member.
Level 4:
Be an active member of TRUST and Psychic Debt and be an active TEM Daily Guided Meditations member.
Logistics:
Generally mentoring is conducted weekly, through hour-long sessions. Sessions are generally available from Monday through Friday 10-4 PM Pacific as our mutual schedules permit.
Come with an open mind and open heart, ready for clear, honest feedback. You must be willing to face your fear and let go of old patterns. Commitment and follow-through is required to make progress.
Price: $1500 for a total of 10 hours of mentoring. Single-sessions are not available.
*Richard is quite busy and cannot accommodate all requests.
Email
contact@richardlhaight.com
to apply.
Be sure to include your level of TEM training, what you hope to gain from the mentoring, an what if any are your concerns or questions about mentoring.
*Failure to include the above information will indicate that you are not ready for mentoring and will result in non-response.